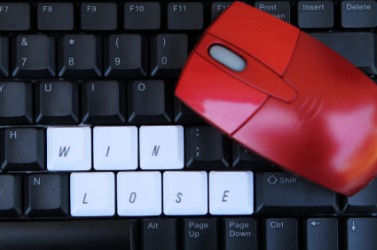 Have you ever wondered how to go about finding the opposite of words? In many cases this simply means that you need to find an antonym of a word. Finding the word's opposite (or antonym) is pretty easy and straightforward. An antonym is the exact opposite of a word. So when you are finding the opposite of words you should look for its antonym. How do you do this? Easily.
What Is an Antonym?
An antonym can best be defined as a word or words that have opposite meanings. According to linguists there are three types of antonyms:
Gradable antonym - operates in a continuum and occurs in binomial phrases
Complementary antonym - expresses an either/or relationship
Relational antonym - tells of reciprocity
Finding Opposite of Words Using a Thesaurus
In order to find an antonym you will need one of two things, a thesaurus or a computer with Internet access. When you use a thesaurus basically you will need to look up the word. Once you look up the word, then you will notice that a list of synonyms are next to the word. Quite often you may find that the words antonyms are listed as well. In this instance your search for antonyms would be over. However, let's say that you did not find the antonym of the word. Then you should see if you can get access to a computer with Internet access.
Using the Internet
If you can log online you can look up a website called "Antonym Finder." This particular website is actually a feature of the Synonym.com website. The good thing is that the Antonym Finder is grouped by the first two letters of the word or phrase. Let's say for the sake of illustration that you were looking a phrase that began with the two letters "by."
The phrase could be something along the lines of "by all means" or "by hand." You can actually look up the word phrase in the antonym finder feature. Additionally, the website Synonym.com gives you the chance to look up the definitions of the words or phrases that you are looking for prior to even searching for their antonyms. It helps to know the meaning of what you need prior to you even looking it up.
One of the innate benefits to using the Internet to search for antonyms is that there are arrays of websites for you to sift through in order to better find what you are looking for. Let's say that you wanted to know the opposite of the word "go." You would type in the word "go" in the search field of your favorite antonym finding website and click on "search." In mere moments several synonyms for the word "go" would populate on the page. If you looked through the list you would notice that at the end of each synonym a small list of antonyms are included. While there may only be one or two antonyms in the list, at least you would be able to type in one of the antonyms in the "search" box and yield a list of many more antonyms to use.
Another option for you is to simply use a dictionary for your search. If you are online you can easily go to Your Dictionary and type in any word whether synonym or antonym, and when you click on the "search" button, you will see several definitions of the word. You can better discern what the meaning of the word that you are looking for truly is.
For more information on finding the opposite of words, feel free to go on the Internet and check out a few websites, or just stop by your local library and look in the reference book section.