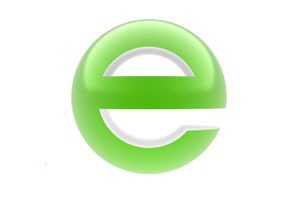 Everybody likes adjectives that start with "E." They're so positive that one can't help but like them. Words like ecstasy and ecstatic and excellent give an aura that has inspired writers, poets, and wordsmiths of all kinds. Samuel Taylor Coleridge, one of the greatest poets of all time, often went by the moniker "STC" because he thought his initials sounded like ecstasy when he said them aloud. Luckily he had friends like Shelley who were as eccentric as he was. Rapper Eminem's name might remind you of bite-sized candy-coated chocolates, but he uses a backwards "E" as his logo.
Adjectives that Start with "E"
There are never going to be enough pages allotted to adjectives that start with "E." You should make your own list and compare it to the one below. Then, challenge your friends to a game of Boggle.
Top 20 adjectives that start with "E" include:
Elephantine- like an elephant: big, strong, kind of scary.
Egregious- remarkably bad.
Eponymous- named after a person.
Eclectic- originating from various sources, like an international teashop that gets a lot of its teas from different places all over the world.
Eccentric- off-center or just a little crazy.
Electric
Entropic- like the inevitable degradation of any social system or structure into chaos.
Empathetic- "I feel you, man."
Exhaustive
Eldritch- like the ancient mariner in The Rime of the Ancient Mariner.
Eerie
Esoteric- only for a very particular segment of a larger group like an argot created to make sure as few people as possible understand a given subject.
Efficacious- capable of producing a desired effect.
Empirical- the only way to really know something.
Endogamous- marrying in your own clan, e.g., Klingons usually marry Klingons.
Effluent- flowing out of.
Elegiac- like a poem written in praise of or lament for the dead.
Effervescent- bubbly like Champaign.
Exotic- like something outside of your normal comfort zone, like a Mai-Tai.
Excellent- really, really, really good.