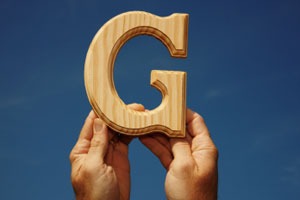 Have you ever thought about the letter "G" and wondered, "are there any other words besides 'great' and 'good' that start with 'G'?" Of course you have! You can now declare your lifelong search complete, as this is the article that will finally bring your journey full circle.
A Few Words about "G" before Getting to the Gist
After the letter "A", "G" is the first discernible letter a human baby utters. Infancy is marked by all sorts of gigantic milestones. One of those incredible steps is when the tiny ball of joy says "ga-ga". You wouldn't believe the elation that floods parents' hearts upon hearing this hyphenate. What is it that drives the parents ga-ga over "ga-ga"? "Ga-ga" doesn't mean anything, really. The child is nowhere near being able to communicate anything with such a little word. The baby has not attached any kind of purpose to the speech act yet. The infant hasn't even said a real word yet. Despite such facts, there is something magical at play. The trio "M" as in "ma-ma," "D" as in "da-da," and "G" as in "ga-ga" are incredibly important to speech development, and everyone who has ever had a child knows how awesome it is to behold the achievement of such milestones. Hearing "ga-ga" is like receiving a message from outer-space; one might not be able to decipher the message, and there may be nothing to decipher at all, but the the mere existence of a message is staggering and exhilarating.
The other cool thing about "G" is the way it looks. When you look at "G" you might think that the capital version of the letter looks like a funky, mutated "C." Maybe you're right. But "G" is one of the letters that people who think about typography at any level think about a great deal and express an overbearing preference for one way to write it versus another. Think for a moment about all the different ways to write the letter "G." Does Spencerian script look anything like the "G" written in block type? Look at different magazines; although most magazines use similar typefaces, their "G's" are different. Someone thought about the "G" to a degree that's hard for the layman to understand. Then think about all the ways the lower case "g" appears. Sometimes it looks like an upside-down "d," sometimes it looks like a messed-up "q" and sometimes it looks like a pair of handcuffs. No matter how someone writes "g" it never looks like "G" which makes it quite different from "C" and "c."
Sound Off
Ahh, the sound of adjectives that start with "G"! "G" starts in the soft spot of your throat and works its way to the back of your mouth before subtly exploding past your lips. It's a sound that at once hard and tender. It's a sound people like to hear, but somehow doubt, like a crackling campfire in the forest or the engine purr of a 1964 Volkswagen Karmann-Ghia.
The Greatest Adjectives that Start with "G"
Gregarious is when you like to talk a lot with lots of different people. You're the life of the party.
Gallant is when you're like a knight: brave, heroic, all that good stuff.
Gay means happy. It might not always have that meaning, so enjoy it while it lasts.
Gustatory describes anything having anything to do with the sense of taste. Gustatory delights would be delectable morsels.
Galvanized describes either a metal that is protected by a layer of zinc or a person who has been exited into resolution for action.
Gentle
Gratuitous is anything that is done unnecessarily or something that is unwarranted.
Gauche usually refers to acts or people who lack sophistication or grace; awkward.
Graphic has to do with visual display, but it could also mean "showing too much."
Graceful: like a ballerina dancing on rose petals as the apocalypse shatters the sky around her.
Gory describes bloody horror movies like Nightmare on Elm Street.
Gaping is something that's open wide, like your mouth during a really scary part of Nightmare on Elm Street.
Gorgeous is someone who's extremely beautiful, like a super model.
Gifted describes someone with super powers.
Gassy describes someone with a healthy digestive system.
General: not specific.
Gelatinous is a word describing things like Jell-O or other foods made out of super-heated animal matter.
Genetic has to do with anything piggy-backing chromosomes.
Now write your own favorite "G" words. Learn them, love them, live them!