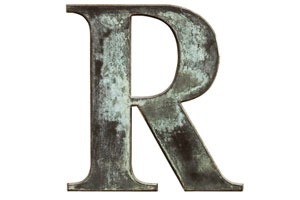 There's one good reason why there are so many adjectives that start with the letter "R;" English speakers really like the letter.
Five Radical Adjectives that Start with "R"
Ratty - Ratty means shabby or unkept.
Recalcitrant - Recalcitrant means to be refusing to obey authority.
Raucous - Raucous means loud and roudy.
Rakish - Rakish means dashing, jaunty and slightly disreputable.
Rambunctious - Rambunctious means being wild and disorderly.
Fun with "Re"
The thing about adjectives that start with R is that most of them start with "re." You can add "re" to so many things that you can make an extremely long list of R adjectives.
Just by adding "re" to the third forms of verbs, you get adjectives like redone and redux.
When you use "re" as a prefix, it just means again. A song can be described as remixed, a car as restored, and beans as refried.
You can make as many adjectives that start with R as there are verbs in the English language. Can a dog be rewalked? Can a governor be recalled? Sure! In this world, anything's possible.
Of course, "re" doesn't always mean again. "Re" can also mean back or behind. For example, these adjectives are all founded on the basis that "re" has something to do with back or behind:
Reversed
Remaining
Reluctant
Resurgent
Movie and Song Fun with "R" Adjectives
Gene Autry's super hit, the timeless Rudolph the Red-nosed Reindeer, has pervaded the Christmas season so thoroughly that children who have never seen a real reindeer think that their noses are indeed red. That is one active little R adjective!
Why would you want to say goodbye to "Ruby Tuesday"? The Rolling Stones' hugely successful song rests on an R adjective. Their name does, too, taken from another song: Bob Dylan's "Like a Rolling Stone."
Songs do well with R's. "Red, red wine," "Raspberry Beret," "Rainy Day Woman," and countless others all have used them to great result on a global level.
"R" - A Very Popular Letter
Have you ever wondered why contestants in the television game show Wheel of Fortune are given the letters R, S, T, L, N, and E when they're crunched on time? The show wants to get straight to business, so they just give away the most common letters. Now when someone asks you why there are so many adjectives starting with R, you'll know the answer! Here are more examples:
Rabid
Racial
Radiant
Radical
Radioactive
Rainy
Rampant
Rare
Rash
Raspy
Ravenous
Real
Rebellious
Recondite
Recyclable
Red
Regretbul
Reliable
Repulsive
Resilliant
Responsible
Rested
Restless
Rhetorical
Right
Rigid
Rocky
Roomy
Romantic
Rosy
Rough
Rude
Rural
Ruthless
No matter how many times a machine can calculate and recalculate, they will never be able to understand why human beings love R's so much, but clearly, they do. Perhaps it has something to do with an atavistic urge to sound animalistic. Maybe man has not been rightly removed from his residual roaring desire. His reverberating response, transcending rough regional roads, cannot be redacted or restrained; it is resilient, and it starts with the letter R!