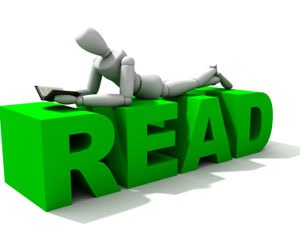 The only way everyone knows what everyone else is talking about with any degree of certainty is with verb tenses. Verb tenses are absolutely necessary to fluency in English. If you are a native speaker, they add validity to your diction, story-telling, and opinions. If English is your second language, verb tenses are the most important things to master before you can call yourself fluent in the most widely-spoken language on earth.
Grammar, consequentto how crucial it is, is one of the most difficult things to get consistently right. Every grammarian will tell you of their utter surprise and dismay concerning the lack of grammatical acumen in even those who hold degrees from top-ranking universities. It's a lifelong forge, but the rewards are worth the effort. English verb tenses help organize your thoughts and your writing. Clarity in spoken and written communication permits you entrance to a world where ideas flourish. If being part of the intellectual community is important to you, English verb tenses need to be important to you, too.
This article will address the first steps to mastering simple verb tenses in English. Part two will continue where this article leaves off.
How English Verb Tenses are Categorized
Simple tenses are the basic past, present, and future: they describe either one event or all events of an action.
Progressive tenses exist to describe the length of an action or an action currently taking place.
Perfect tenses talk more about the time in which something is being done rather than the action itself.
Simple English Verb Tenses
Simple Present
Simple present is used when the action being described is habitual or constant. It's very, um, simple because all you have to do is use the first form of the verb you want.
Examples:
I walk to work every day.
Jessica always takes the elevator.
Do you know Joe?
Jim doesn't drink anymore.
Erin smokes.
Notice how singular third person verbs change; each gets an "S."
Simple Past
The simple past is pretty easy, too. It describes a single event in the past without reference to any other past action. It's really important to know that the simple past is only for singular events because there are other English verb tenses to handle more complex situations. The simple past uses verbs' second forms. Piece of cake, right? Not so fast, turbo. This is the first tense in which the dreaded irregular verb comes into play.
Examples:
I walked to work yesterday.
Jessica took the elevator this morning.
You met Joe at Jim's party.
He quit drinking many years ago.
Erin smoked 20 cigarettes on Friday.
Notice that the time periods and actions being talked about in the examples are all unquestionably finished and firmly in the past. Also notice that not all the verbs end in "-ed." Some of them are irregular, and it's up to you to remember which ones are which. Irregular verbs are one of the major catches in English, but if you work hard at them, you'll get them straight in no time. The most important ones to know are "to have," "to be," "to go" and "to do" because they all work as helping verbs in other tenses.
Simple Future
The simple future is super simple because it only describes a single event that has yet to occur. If you've been paying attention, you'll notice that the simple future is just like the other simple tenses. If you understand the simple past and present, this one will be a breeze. The only tricky thing is that it has a helping verb.
When to use the helping verb, "will," is sometimes up to you and how you want to speak. A good rule of thumb is to use "will" when the future event is a promise or a prediction (almost always). Don't use the helping verb when you're saying something will happen irrespective to anything else.
Examples using "will":
I will walk to work tomorrow. (a promise and prediction)
Jessica will take the elevator on Thursday. (a prediction based on observation)
You will meet Joe at the next party. (a prediction)
Jim won't drink any kind of alcohol.
Erin will spend thousands of dollars on tobacco this year. (prediction based on calculation)
Examples:
My alarm rings at seven. (it will ring whether I am there to hear it or not)
The elevator inspector comes on Tuesday. (an unchangeable appointment)
The party starts at eight. (a scheduled event)
Jim's AA meeting is next Wednesday.
Erin's oncologist appointment is at five.
Notice how similar the simple future looks to the simple present when you don't use the helping verb "will." When you're talking about schedules and appointments, you can usually safely drop the helping verb, but be careful.