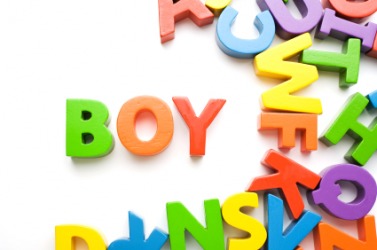 On a quest for preschool words that start with the letter "B"? Welcome to the right place! A decent amount of debate, or at least tension, exists over when children should start learning how to read. Some feel that these commercials showing babies reading books are over the top, while others think that the earlier is truly the better. In either case, most will agree that by kindergarten, children should at least be reading some words, short sentences, and possibly even small books. Building those foundations in preschool is key.
Teachers should remember some key points though, before embarking on such a journey.
Some children will have been in school for one or more years already. They may already have practice with letters.
Some children do not go to preschool at all. They only begin in kindergarten, so the preschoolers should not be so advanced beyond these children.
Individual learning at home varies for every child.
A General Consideration
Teaching preschool words that start with "B" is a great idea, especially if you are working on it as part of a series. For example, work on words that start with the letter "A" for a few days, and then progress to preschool words that start with the letter "B." The amount of time you spend on each letter should depend on both the personal needs of your class, and the current teaching standards.
Starting to learn letters can be frustrating for some children, especially those who are struggling. Before going into words that start with each letter, why not start with names? Children are often familiar with writing their own names, before they move on to other words. When you get up to the letter "B," ask who has a name that starts with that letter. Find all the Bobbys, Bretts, Barbaras, Britneys, and so forth. Help the children if they do not know.
Preschool Words that Start with the Letter "B"
What follows is a list of words starting with the letter "B," which are appropriate to teach to preschoolers.
bag
bee
bye
buy
bat
boy
bug
beach
beetles
big
bow
boo
box
ball
bake
baker
balloon
bumblebee
bear
boat
butterfly
Bible
bell
broccoli
bird
bath
Teaching "B" Words to Preschoolers
Every student is going to develop at his or her own pace. Some students might not be able to grasp the longer words like "broccoli" or "bumblebee." A number of successful teaching strategies exist; however, one way to tackle this project is as follows:
As suggested above, ask students who has names that start with "B" first.
Then ask the students if they know of any other "B" words. Write all of these words on a board, so that the children become familiar with the sight of them.
Engage in hands-on activities. For example, let children sort out groups of pictures into "B" words and "not B words." Have them draw pictures of their favorite "B" words. Preschoolers are typically around four years old, so sitting still and listening to lectures is not really suitable for their learning style.
Use flashcards, and have the group call out the word in unison. Start with pictures, and then move onto letters if the group is able to do so.
Remember, the children are in preschool. Training them to be accustomed to certain words is important; however, they do not need to be reading perfectly at this age.