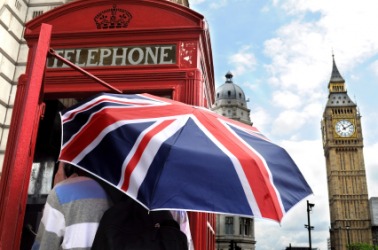 Have you ever wondered about common UK expressions & slang? Maybe you are going to visit there and want to learn a few of them? Here is a long list so that maybe you won't be surprised or embarrassed.
Common UK Expressions & Slang
This first group of common UK expressions & slang are greetings and words in everyday language.
Ace - brilliant, which means very good
All right? - Hello, how are you?
Barmy - mad or crazy
Best of British - good luck
Bite your arm off - overly excited to get something
Blast - an exclamation of surprise
Blimey - an exclamation of surprise
Blinding - fantastic
Blinkered - narrow- minded
Bloody - used to emphasize almost anything, also bleeding or blooming
Blow me - means something like I am so surprised you could knock me over just by blowing, "knock me down with a feather"
Bob's your uncle - that's it!
Bollocks - it literally means testicles but describes something that is no good
Bomb - really expensive, really well, or really fast
Bottle - courage
Brill - short for "brilliant"; cool.
Budge up - move over and make some room.
Bum - your bottom
Bung - throw it, bribe
Camp - gay or effeminate behavior, camp it up - dress in drag
Cheeky - flippant
Cheerio - friendly way of saying goodbye
Chivvy along - hurry up!
Cobblers - rubbish
Cock up - a mistake
Cor - expression of surprise
Cracking - the best
Crikey - expression of surprise
Do - a party
Doddle - cinch, easy
Dodgy - not to be trusted
Dog's bollocks - really fantastic
Duff - useless, junk, trash
Dull - boring
Engaged - busy
Fagged - bothered
Fancy - desire
Fanny around - procrastinate
Fit - good looking or tasty
Flog - sell
Flutter - a bet
Full monty - the whole thing
Full of beans - lots of energy
Gander - look around
Getting off - making out, kissing, etc.
Give us a bell - call me
Gobsmacked - amazed
Gormless - clueless
Grub - food
Hard lines - bad luck
Hiya - hi there, hello
Horses for courses - to each to his own
Hunky-dory - cool, no worries
I'm easy - I don't care, it's all the same to me
Jolly - very
Kip - nap
Knees up - dance, party
Knock up - wake someone up
Leg it - run, run for it
Mate - friend
Naff - uncool
Not my cup of tea - not to my liking
Nowt - nothing
Nut - to head butt someone
Off your trolley - bonkers, crazy, mad
On about - talking about
Owt - anything
Peanuts - cheap
Posh - high class
Potty - a little crazy, looney
Quite - absolutely
Read - your major at school
Right - very
Ring - calling someone on the phone
Rubbish - trash, garbage
Rugger - short for rugby
Smart - refers to the way you are dressed
Smashing - terrific
Snog - making out, getting off
Sorted - fixed a problem
Stonking - huge
Swotting - to study hard, cram
Ta - thanks
Taking the biscuit - out-do everything else, takes the cake
Waffle - to talk on and on about nothing
Watcha - Hi
Wobbler - tantrum
Wonky - shaky or unstable
Zonked - exhausted
UK Curse Words
This second group of common UK expressions & slang has to do with cuss words, insults, anger, breaking the law, and bodily functions. That way you will know if someone is mad at you are if they are insulting you.
Arse - same as ass, but is much ruder
Beastly - really unpleasant or nasty
Belt up - shut up
Biggie - what a child calls his poop
Blow off - means to fart
Bogey - booger
Bugger - a mild cuss word, bugger off - go away, bugger all - nothing
Cheesed off - upset
Clear off! - get lost
Crusty dragon - a booger
Daft - stupid
Diddle - to rip someone off
Dim - stupid
Excuse me - what is said if you belch in public
Fanny - a woman's private parts
Filch - steal
Honking - being sick, throwing up
Khazi - bathroom
Knock off - steal it
Mug - a gullible person
Nick - steal
Pardon me - what you say if you fart in public
Pinch - steal
Porridge - doing porridge is to serve time in prison
Prat - mildly insulting name
Puff - a fart
Shirty - bad tempered
Spend a penny - go to the bathroom
Twit - twit, nitwit