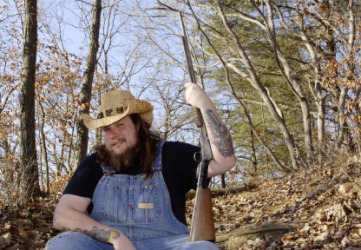 Nothing make people giggle more quickly than a touch of hillbilly slang punctuating a sentence, but the same folks usually have no idea what a hillbilly exactly is.
Who Are the Hillbillies?
The word hillbilly was first used at the turn of the twentieth century in a New York Journal article by political correspondent Julian Hawthorne, who was entranced by the word. A local described the "Hill-Billies" as "a free and untrammeled white citizen of Alabama, who lives in the hills, has no means to speak of, dresses as he can, talks as he pleases, drinks whiskey when he gets it, and fires off his revolver as the fancy takes him."
Where Is "Hillbilly" From?
The entire concept of "hill billies" was firmly implanted in American culture throughout the century. People just found such independent critters highly amusing. The actual word "hillbilly" may have been devised from the combination of "hill dwellers" - in this case, the region of Appalachia - along with the Scottish word, "billies," meaning a fine fellow.
The stereotype of hillbillies as being poor and socially backward might have elicited snickers among people in other regions (who naturally thought themselves of a higher social class than those backwoods hill dwelling hicks), but hillbillies were also noted for their independence and self-reliance. They just didn't seem to know they were supposed to be pathetic!
They rejected that attitude along with the attempts of the "city folk" to reform them. You got to admire their "gumption"!
Hillbilly Slang
Speaking of "gumption," it's a Scottish word of unknown origin, meaning resourcefulness and enterprise. Not coincidentally, it's a favorite word in "hillbilly" culture and an apt description of how the hillbilly functions in his native habitat.
In other words, the hillybilly, a word many Appalachian residents embrace to describe themselves, isn't the put-down it's implied to be.
Some of the lingo prevalent among hillbillies include euphemisms to demonstrate anger, such as "tarnation." It's a word that's a substitute for one such as "damnation," one a good hillybilly will avoid since it seems to be a curse word in their neck of the woods.
Hillbillies might be unlettered, but they try to avoid words that would get them in trouble with the Man upstairs! (and this doesn't mean their neighbors.)
Other examples of euphemisms in hillbilly slang to avoid cursing are "gol durn it" and "dag nab it."
Puttin' On the Feedbag
Hillbillies get hungry (or "hawngree" as they'd say), so they seek out some "vittles" (food), which items they might include a "mater" or "tater" (tomato and potato, respectively.)
They also are excellent at coming up with unusual and interesting ways to describe distances. "Up yonder a ways" and "down the road apiece" are popular, as are "as the crow flies" and "down by the crick (creek.)"
A valley between the mountains, plentiful in Hillbilly territory, are called hollows, which is pronounced "holler." If you're neighbor's coming to see you soon, he'll be there "dreckly" (directly, or right away.)
These are just some examples of hillbilly slang.
A Hillybilly Ain't a Redneck!
Or he might be. Most people tend to confuse hillbillies with rednecks, and although there can be some overlap, both groups tend to correct you very quickly if you make the mistake of assuming they're all alike.
They aren't.
Rednecks (named supposedly for the "red neck" that comes from the sunburn of working out of one's truck farm) are usually Southerners, although they can be found as far north as Indiana. They tend to be hard working and hard drinking. They like NASCAR, beer, shooting the breeze (or shooting guns), and they're just plain old "good ol' boys."
Hillbillies might lack the ways of "city folk," but they are merely a folk group who tends to live in the Appalachian area of the United States. They retain the ways of their ancestors; they're tough and hard working; and yes, they tend to be poorer than the average American.
Still, they're strong and individualistic, and have a good deal of pride. During the Great Depression, social workers who thought they'd help the mountain people very often found themselves chased out of their cabins at the point of a shotgun. The social workers learned a very quick and valuable lesson: just because you're poor, it doesn't mean you don't have a great deal of pride.