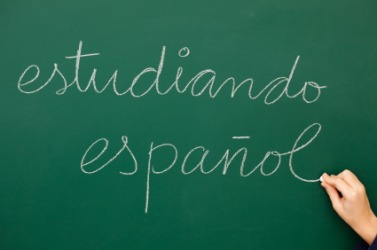 There is a plethora of Spanish slang that has managed to commingle with contemporary English. When thinking about Spanish slang, keep in mind that there are many different types or dialects of the Spanish language, so unless you are a native of that dialect you may not realize which dialect from which the Spanish slang originates.
Background to Spanish Slang Words
For instance, there are some words from a Cuban dialect of Spanish that could be completely different from the slang words within the Mexican or Columbian dialect of Spanish. It is important that prior to learning any of the Spanish slang words that you are comfortable with the dialect. Once you know what dialect you are learning, then picking up the slang words should be a cinch.
Many people opt to learn slang words in Spanish so that they can brag about being able to say something utterly rogue in a different language. Others may want to learn it because they make work around native Spanish speakers. Still others may just be students of slang and enjoy learning new linguistic things.
Whatever category you see yourself in, it is important that you know exactly what you are saying when you say it. Often times, if you say a phrase the wrong way (i.e. put the wrong emphasis on a word) you could inevitably change the entire meaning of the word. This is why it is important to be familiar with the dialect of the Spanish slang that you are trying to speak. You could very well end up saying a curse or a vulgarism if you do not know what you are saying.
There are many online slang dictionaries that give plenty of slang words in Spanish. As always, exercise caution on which words you choose to use.
Sample Spanish Slang
If you happen to hear someone say "a disgusto" do not assume that it means "disgusting" because it does not. In slang based Spanish it actually is an idiom for the word "reluctantly." See, you cannot judge a book by its cover.
Here is another example for you. If you happen to hear someone say "a menudo," do not assume that they are talking about the group Menudo from the 1980s. Actually "a menudo" is a slang idiom for the words "often" and "frequently."
There are more. If you happen to overhear someone say "maldita sea" they are not speaking about a body of water. It is actually a slang term for "darn it!"
If someone near you is talking much about "Manteca" then they are either talking about heroin, cash money or both.
How about the phrase "mi/tu abuela." Sure the literal translation is the word "grandmother" but the slang translation is "my foot." It gets better. If you hear the words "dar muerte a" then you might want to hit the ground running because this phrase is talking about killing someone.
The word "dies" is not in Spanish what it means in English. Actually, it is a slang term native to Argentina that means "a great person." So you could actually say something to the effect of "mi Madre es una dies," this means "my mother is a great person."
If you have ever traveled to a Spanish speaking country you have probably heard talk of Don Fulano. This mystery man is a slang term which simply means "Mr. So-and-so."
As you can see, Spanish slang is a vast linguistic matrix. Depending on the country and the dialect, you will notice that the slang can certainly get more vulgar and sexually oriented. However on average, you may see the slang as similar to the slang that is used in the English language. For example, American slang is different that British slang which is completely different than Australian slang. See the connection? You would not normally group all Spanish slang together just as you would not normally group all English slang together. It just does not work that way. Slang is usually linguistically linked to a certain country or part of a country.