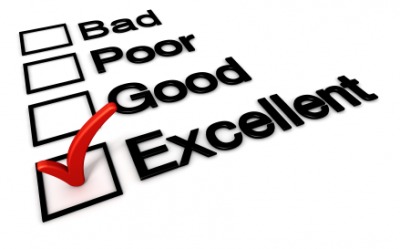 Are you looking for some descriptive words that begin with the letter E? You've come to the right place! Lots of descriptive words begin with the letter E. Perhaps you are in search of such words because you are planning to write a type of poem that requires you to use a string of E words, or perhaps you are just incredibly fond of the letter E.
Descriptive Words That Begin With the Letter E
What follows is a list of descriptive words that begin with the letter E.
excellent
evangelical
eerie
extroverted
esoteric
enlightened
enveloped
engaged
evaporated
easy
economical
export
exported
examiner
earthy
elegant
earnest
eater
educated
educational
eager
energetic
enthusiastic
expressive
elongated
enterprising
effervescent
everclear
everlasting
eagle-eyed
embracing
euphoric
emigrant
elderly
exotic
erotic
efficient
enigmatic
energizer
energized
etched
enticing
enough
equal
eccentric
elementary
erect
exploding
explosive
exploder
elastic
edited
editor
edifying
edible
exuberant
echoing
essential
elusive
Not Just Adjectives
After reading through the list of descriptive words that start with the letter E, you might be a little bit confused. Generally, descriptive words are the definition of the word adjective. It is certainly correct to say that adjectives are words which describe other words. However, is it fair to say that only adjectives are capable of description? Certainly not! Let's look back at our list.
Take for example, the word "editor." Editor is a noun, which refers to a person who edits a piece of writing, a strip of film, and so forth. However, editor is also a descriptive word for that person. If we say "Who is she?" and answer it with "She is an editor," we have effectively described her by calling her an editor.
Examples of Descriptive Words In Sentences
To build upon the idea that descriptive words do not always have to be adjectives, here are a few examples of sentences using an assortment of the words from the above list.
Alexandria is excellent with her younger siblings.
Walking through the dark cornfield at night was eerie.
He is extremely extroverted, while his best friend is very shy.
The dark sky enveloped the clouds.
The students were very engaged in the history presentation.
Some of the students thought the most economical way to save money was to reuse their older siblings' textbooks.
Going to a zoo can introduce you to some exotic animals.
Trying to figure out the puzzle proved to be rather enigmatic.
The dessert was extremely enticing, but Sally decided to stick with her diet.
Building a new elementary school was a good idea.
Using Descriptive Words
As with any other device in writing, do not overuse the descriptive words in your sentences. If you write "Carter was enigmatic, energetic, elusive, essential, excellent, eerie, eccentric, exuberant, and enlightened" you are probably giving away too much information at once. However, using descriptive words frequently is very important because it gives so much more information to the reader, and makes the entire written piece much more colorful.