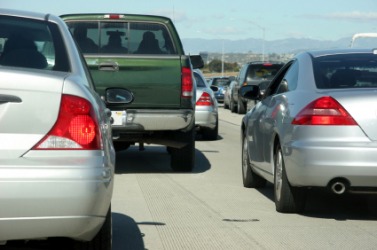 Maybe you are tired of referring to people who do not quite put the pedal to the metal in the same way; therefore, you are looking for some other words that describe slow drivers.
Words that Describe Slow Drivers
Here is a list of words that people use to describe slow drivers, along with a bit of an explanation.
A frequent way that people describe slow drivers is by calling the name of an animal that moves slowly. "Turtle," "tortoise," "sloth," and "snail" are amongst the most commonly used. People use these terms because they are comparing the movements of these types of extremely slow animals to the extremely slow movement of the car.
One rather hurtful way that people describe slow drivers is by calling them "Grandma" or "Grandpa" depending upon the gender of the driver. Doing so creates an assumption that all older people - or even just those that are grandparents - are slow-moving humans. Of course, that assumption is quite false as there are plenty of active grandparents and elderly people.
Another very offensive way that people refer to slow drivers is through a series of ethnic slurs. Certain people have some to believe that particular groups or people from certain states do not know how to drive "properly" or at least up to the seemingly impossible standards that a dominant culture often creatures. Therefore, people will use racial prejudices to name the offending slow driver.
Often, you will hear people use explicative words and curses to describe those who are driving slowly. We are not posting them here, but you can certainly guess what we are talking about. Usually, people will use these derogatory terms to describe slow drivers if they are feeling frustrated while stuck behind a person who is not moving quickly.
These types of words and labels can really affect people. Perhaps it is funny if you are joking around with your friends, but maybe there is a reason that an individual is driving slowly.
Slow Drivers: A Different Perspective
Driving too slowly can be extremely dangerous. For example, if someone is constantly trudging along a parkway with a 65 mile per hour speed limit at 30 miles per hour, there is a good chance that the individual is going to wind up getting hit and seriously injured by a car that is going the speed limit.
However, you should be careful about using derogatory terms or shouting out slurs to slow drivers, because there could be a real, serious reason why that person is going so slowly. For example:
Perhaps their car is slowing down on its own. We all know that cars can bring a plethora of problems along with them.
The car's tire might have blown or the battery might be dying as the person is driving.
There might be a sick or injured person in the vehicle, and the driver is trying to get them safely to a doctor or emergency room without causing any more problems.
There might be a baby on board, so they are driving slower than the speed limit but still above the minimum.
In any of these cases, the driver probably needs your help much more than they need your insults.