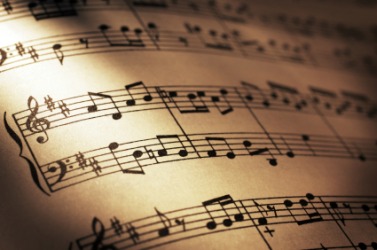 Italian musical terms used in English are in extremely wide supply, as you will see from looking at the following extensive list of terms taken from that language.
Italian Musical Terms Used in English
You literally will find dozens upon dozens of Italian musical terms that we use in our English language. Instead of just providing the word, we have also provided a very brief definition of what each word means. Therefore, you will not only know which words we have borrowed from the Italian language, but also the significance of each one in the field of music:
Acapella: A song sung without any instruments
Aria: A song from an opera
Ballabile: A song which is to be danced to
Battaglia: A musical piece which is meant to indicate battle
Cantata: A musical piece for an orchestra and its singers
Capriccio: A piece of music that is played lively
Coda: The ending of a musical composition
Concerto: Basically a concert
Intermezzo: A short piece of music that connects two larger ones
Libretto: A book which contains the words to an opera
Opera: A dramatic musical presentation
Opera buffa: A funny opera
Opera seria: A serious opera
Sonata: Composition written for one or two instruments
Piano: The instrument that we all know and love
Viola: String instrument
Cello: Large string instrument
Viola de gamba: String instrument that is held between the legs
Viola de braccio: String instrument held in the arms
Tuba: Large brass instrument
Piccolo: Very small woodwind instrument
Timpani: Large drums
Cornetto: Old woodwind instrument
Campana: Bell
Orchestra: The typical orchestra that we know
Oboe d'amore: Woodwind instrument
Soprano: Highest vocal group
Mezzo-soprano: Vocal group between soprano and alto
Alto: Second highest vocal group
Contralto: Female alto
Basso: Lowest vocal group
Basso profondo: Deep bass voice
Falsetto: High male voice group
Tempo: Speed of the music
Largo: Slow and stately
Larghetto: A bit faster than largo
Lento: Slow
Adagio: Slow, but still not as slow as the slowest
Andante: Moderately slow
Moderato: Moderate
Allegro: Somewhat fast
Presto: Quite fast
Prestissimo: As quickly as possible
Accelerando: To quicken
Allargando: To slow down
Tenuto: To hold a single note
Crescendo: Become louder
Decrescendo: Become softer
Forte: Loud
Fortissimo: Very loud
Piano: Soft
Pianissmo: Very soft
Mezzo piano: Somewhat soft
Animato: Animated
Brillante: Brilliant
Con amore: With love
Con fuoco: In a fiery manner
Con brio: With spirit
Dolce: Sweet
Grazioso: With charm
Sotto: Subdued
Vivace: Up-tempo
Poco: A little
Poco a poco: Little by little
Ma non troppo: But not too much
Attacca: Go immediately into the next section without stopping
Cambiare: A change
Basso continuo: Continuous accompaniment by a bass
Chiuso: Horn to be muted by hand
Prima donna: The leading female
Primo uomo: The leading male
Comprimario: Supporting role
Bel canto: Fine singing, beautiful voice
Bravo: A congratulations. Brava is traditionally used for females, while bravo is traditionall used for males.
Maestro: Music teacher, conductor, composer
If you are a music student, professional musician, or just someone who frequently dabbles in the field of vocals and instrumentals, think about how important each of these words are to the discipline. Using the Italian form allows the directions to be given in a quicker and more clear manner.