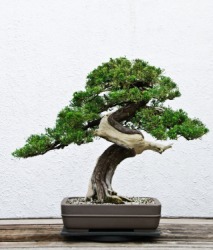 Are you looking for a list of English words of Japanese origin? Then you are in luck, because this article knows where to find one, will give you examples, and will also give you information on the country of Japan.
List of English Words of Japanese Origin
Some Japanese words that have been added to the English language originated in China and were used in Japan before they were adopted into the English language.
Wikipedia has lists of words with foreign origins and there you will find a list of English words of Japanese origin. Here are some of the more common English words that hail from Japan.
Anime = Japanese animation or animation in general
Bonsai = caring for miniature trees, translates as tray gardening
Haiku = a three line poem
Karaoke = singing along with recorded music, translates as empty orchestra
Kimono = robe worn by people in Japan
Hibachi = small grill
Kabuki = a kind of Japanese theatre
Koi = a fish, carp
Matsutake = a mushroom, is considered a delicacy
Origami = artistic paper folding
Ramen = noodle soup
Sake = alcoholic drink made from rice
Sashimi = thin slices of raw fish served with a dipping sauce and wasabi
Sensei = teacher, master, doctor, or any authority figure
Shiatsu = a kind of massage
Sudoku = a number puzzle
Sushi = a dish with rice and other things, like raw fish or vegetables
Tamari = a liquid from soybeans
Tempura = vegetables and seafood that are coated with batter and deep fried
Teriyaki = cooking meat or fish in a soy sauce marinade
Tofu = fermented beans
Tsunami = a huge wave caused by earthquakes or other underwater event, translates as harbor wave
Tycoon - rich businessman
Wasabi = a green condiment which is very spicy
The Country of Japan
Now that you have a list of English words of Japanese origin, you might enjoy knowing a bit about Japan. The characters in its name translate into "sun origin", hence the name Land of the Rising Sun.
Japan has over 127 million people and is the tenth most populated country in the world. Tokyo is the largest metropolitan area in the world with over 30 million people.
Japan is an island country in East Asia with 6852 islands in the archipelago. Lying in the Pacific Ocean, it ranges from the Sea of Okhotsk to the East China Sea. Countries near Japan are China, Russia, North Korea, South Korea, and Taiwan.
Most of the islands are mountainous, with some being volcanic. Japan's highest peak is the volcano named Mount Fuji.
Japan is located on Pacific Ring of Fire where three tectonic plates meet, which causes earthquakes and volcanoes to erupt. Because of its location, Japan has numerous small tremors and the occasional eruption. A good thing about the geography of Japan is the number of hot springs, since some of them have been made into resorts.