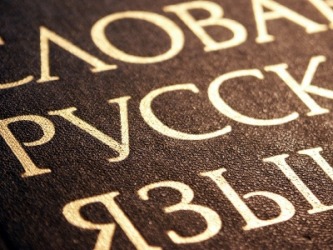 Do you need a list of English words of Russian origin? Languages borrow words from each other all the time, and still do today. Let's look at some English words that have Russian roots and at the country and language of Russia.
List of English Words of Russian Origin
Not very many English words have been taken from Russian. After Russia became a world power, more words made their way into other languages. You can find a list of English words of Russian origin at Wikipedia. Here are a few of them:
Babushka: A scarf worn underneath your chin
Blintz: A food term used to describe a thin pancake, often filled with a filling
Bolshevik: An extermist white ring Russian
Borsch: Soup
Commissar: A political officer responsible for providing education
Cosmonaut: Someone trained in space flight
Mammoth: An extinct animal
Pirogi: A word that means pie in Russian
Rayon: A type of fiber
Ruble: A coin
Samovar: A tall pitcher that holds drinks
Troika: Three of a kind
Tundra: A low temperature area
Vodka: An alcoholic drink
Facts about Russia
Russia is the largest country in the world taking up one ninth of the total land area. It spreads over nine time zones and has many different types of weather and land forms. According to population, it is also ranks ninth in the world. It has the largest forest reserves and holds one fourth of the world's fresh water.
As far as seasons go, Russia is the coldest country in the world. Winter usually lasts four or five months, but in the north, it can last as long as 10. This is why so many Russians wear fur hats that cover their ears. Summers, on the other hand, are warm and sunny.