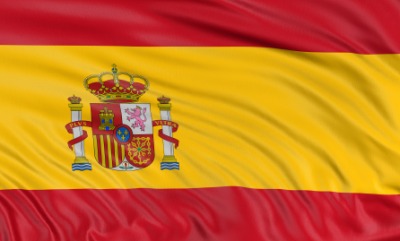 Would you like a list of English words of Spanish origin? Perhaps you are curious about the influence that Spanish has had on English. Following is a source for that information, some examples, and information about Spain.
List of English Words of Spanish Origin
Some people say that words taken from another language are loan words. Others say the root is from another language. However it happens, all languages use words from other languages and adopt them as their own.
A good site to see a list of English words of Spanish origin is Wikipedia. Here are some examples with the English word, the Spanish word, and the meaning of the Spanish word, if available or needed.
alligator = el lagarto = "the lizard"
armada = armada = "armed" fleet of ships
armadillo = armadillo = "little armored one"
barbecue = barbacoa
bonanza = bonanza = "prosperity"
cafeteria = cafetería = "coffee store"
cargo = cargar = "to load"
chocolate = chocolate = "hot water"
coyote = coyote
fiesta = fiesta = "party"
hurricane = huracán
jerky = charqui = "dried flesh"
loco = loco = "crazy, mad"
mesa = mesa = "table"
mosquito = mosquito = "little fly"
patio = patio = "inner courtyard"
plaza = plaza = "public square"
poncho = poncho = "woolen fabric"
potato = patata
ranch = rancho = "very small rural community"
rodeo = rodeo
salsa = salsa = sauce
stampede = estampida
tornado = tronada = "thunderstorm"
tortilla = tortilla - "little cake"
Facts about Spain
The Kingdom of Spain, or Spain, is located on the Iberian Peninsula on the southwest side of Europe. Its water borders are the Mediterranean Sea, the Bay of Biscay, and the Atlantic Ocean. Countries that border Spain by land are Gibraltar, France, Andorra, and Portugal. There are more than 400 million people worldwide that speak Spanish, which makes it the second most natively spoken language.
Spain is a democracy with a parliamentary government under a constitutional monarchy. It has the ninth largest economy in the world with a high standard of living.
Its flag is red and yellow with the Coat of Arms. The Coat of Arms is a combination of six other coats of arms from Aragon, Castile, Granada, House of Bourbon, Leon, and Navarre. The Pillars of Hercules (old name for the Straits of Gibraltar) are on either side, and the royal crown of Spain is at the top.
The national anthem is La March Real, or Royal March, October 12th is Spain's national holiday, and their motto is Plus Ultra, which means "Further Beyond." The crested caracara is their national bird and the red carnation is their national flower.