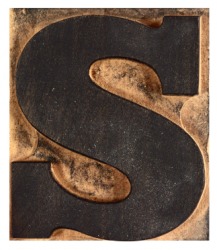 Quite a few words will appear on a list of four letter words that start with the letter S. S is an easy letter to start off a word with, because it lends itself to blending with so many other sounds. For example, if we take the letter Q, we almost always need U to come after it. Two other difficult letters are X and Z, and we really do not see a plethora of words starting with either of these letters.
List of Four Letter Words That Start with the Letter S
The following list contains a number of words which fall into this category.
Sour
Soap
Scab
Says
Said
Soil
Sold
Sole
Soul
See
Sea
Sky
Sly
Swim
Swam
Swum
Song
Sing
Sang
Sung
Sips
Sank
Sink
Sunk
Sent
Saw
Sit
Sat
Show
Skit
Slit
Slot
Spot
Scat
Sigh
Site
Seat
Seed
Spar
Swag
Swig
Sill
Stem
Shot
Shoe
Snot
Snob
Swab
Seem
Seam
Surf
Serf
Stun
Soup
Subs
Sari
Stab
Stub
Sock
Shag
Scan
Slip
Skip
Swan
Stag
Stop
Stick
Seek
Seal
Stew
Slow
Sail
Sacks
Sacs
Saga
Sage
Sags
Skin
Saki
Snaps
Snag
Sank
Sash
Sass
Seas
Seer
Sear
Seep
Sees
Self
Semi
Send
Sham
Shaw
Shay
Shed
Shun
Shut
Sibs
Side
Sift
Silk
Silo
Sine
Slab
Sled
Slew
Slop
Slot
Slug
Smog
Smug
Snag
Snap
Snow
Sort
Sped
Spew
Stub
Stud
Such
Sucks
Sued
Suit
Sulk
Sure
Sync
Considerations
When using items from the list of four letter words that start with the letter S, there really are only two "rules" so to speak. Of course, aside from those, you must make sure that you are using the word correctly. Not many of the words on the list are exceedingly difficult to understand, so that is probably not a big problem for many individuals.
The other two items are as follows. If you are writing a poem that focuses on assonance, using a few of these words in a row would be a rhetorically splendid idea! Not only will doing so fulfill the requirements of an assonance poem, but also give the reading a steady beat, since all the words are of the same length.
However, if you are not writing some sort of creative assignment, particularly one calling for all words of the same starting sound and length, be careful with using too many of these words in a row. In a research paper for instance, writing 10 of these words in a row is going to sound silly. It is going to sound as though you were trying too hard to be an advanced writer. The end product of such an action will make you look like an amateur writer, not one superior in his or her writing skills.