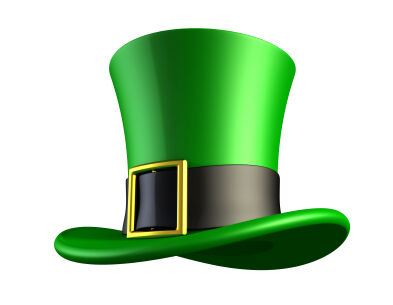 When March rolls around, teachers everywhere like to play St. Patricks day word games with their students. St. Patrick's day is an Irish holiday that we associate with leprechauns, the color green, and Irish food like corned beef hash. You can design your own games to play with your students, or learn more about some popular games to play with students below. These games will boost your students' vocabulary and teach them about St. Patrick's Day traditions.
Vocabulary Associated with St. Patrick's Day
Most teachers of younger students are excited when they get the chance to teach their students new vocabulary. St. Patrick's Day can be described with lots of great vocabulary words which can be included in St. Patricks Day Word Games. These words include:
Ireland
green
leprechaun
March
rainbow
lucky
gold
clover
Saint
Patrick
Irish
holiday
limerick
pot-of-gold
four-leafed-clover
parade
shamrock
wish
There are plenty more words and phrases that are associated with St. Patrick's Day – see if your kids can help you brainstorm a longer list!
St. Patricks Day Word Games
Try incorporating this vocabulary into word games that you want to use in your own classroom. You can build on this vocabulary to make word walls as a class. Have your kids break up into groups to play Hangman and Bingo games that incorporate this vocabulary. Make crafts and puzzles using these words.
You can very easily incorporate St. Patrick's Day words into your regular grammar and English lessons at school. Simply use them within your grammar examples, and make worksheets that incorporate St. Patrick's Day words. While you're at it, include St. Patrick's Day words in your math word problems, too.
St. Patrick's Day Word Searches
You can even make your own word search using St. Patrick's Day vocabulary. Try the following:
Have your students work together to make a big word wall of as many St. Patrick's Day words as possible.
Copy the vocabulary, and for the next lesson, make a word search using an online word search generator. All you will have to do is enter all the words and the machine will make a word search for your students to do. You could even break the vocabulary up and make several word searches, it is up to you. Then, print your word searches out for your students to complete at their desks or at home as a treat.
Limerick Lessons: The Perfect St. Patrick's Day Activity
If you want to teach your students about St. Patrick's Day words, why not try writing them in the traditional limerick form? Look up some example limericks online, or read limericks aloud together as a class. Then, send students off to use a vocabulary list to construct a few St. Patrick's Day limericks. See if your students can be creative and funny while incorporating as many words as they can into their poetry.
St. Patrick's Day Vocabulary Games Online
If you are stumped about word games, or if you want to be able to send your children online to play games individually or in small groups, try out these links:
Apples 4 The Teacher has word games for kids about St. Patrick's Day, and also has many other games of the St. Patrick's Day theme, links to information about Ireland and Irish traditions, and a thematic reading list for children.
Hello Kids features several word games and coloring pages with a St. Patrick's Day theme.
Primary Games has several fun games for students to play online.