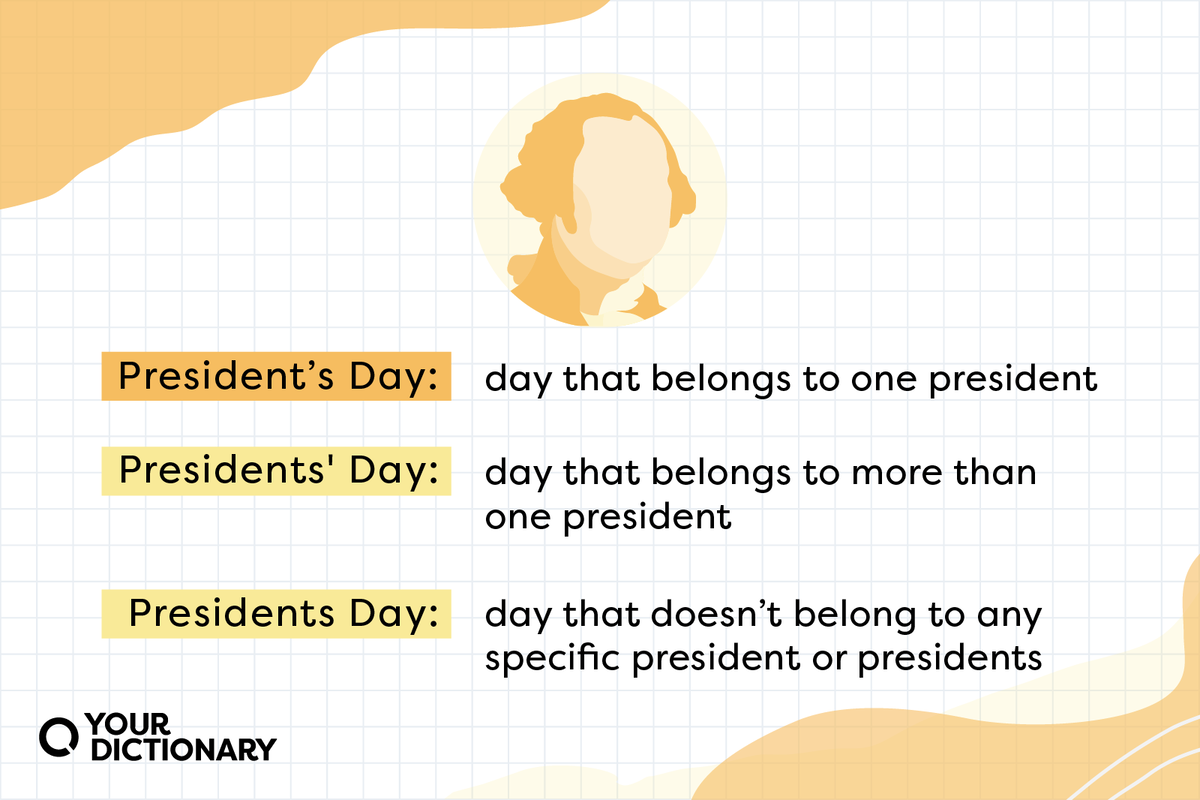 Presidents Day celebrates the contributions of more than 46 Americans who dedicated their lives to public service and leadership in the United States. But you may be surprised to learn that Presidents Day isn't the holiday's actual name — and the intriguing history behind it involves the King of England, a royal ball, and an apostrophe.
Presidents Day began in 1779 with the Washington Birthnight Ball, a traditional celebration for the King of England.
Because Americans were currently fighting for their independence from England, they celebrated the birth of the leader of the Revolutionary War, George Washington. The celebration became known as George Washington's Birthday, and many states continued to celebrate it every February 22.
George Washington's Birthday became a federal holiday in 1879. In 1971, the Uniform Monday Holiday Act moved Washington's Birthday (and other federal holidays) to Mondays in order to create more three-day weekends. Today, Americans celebrate it on the third Monday in February each year. 
The name of the federal holiday is still officially "George Washington's Birthday," but due to its proximity to Abraham Lincoln's birthday (February 12), many states call it "Presidents Day" instead to celebrate both presidents (and any other American presidents who were born in other months too).
Does Every State Celebrate Presidents' Day?
The name and celebration of Presidents Day varies state by state.
More than half of the states call it a version of "Presidents Day," while several other states call it "Washington's Birthday" or "Washington/Lincoln's Birthday."
Some states don't celebrate it at all, or they celebrate it at different times of the year.
Is There an Apostrophe in "Presidents Day"?
The use of an apostrophe in "Presidents Day" depends on which presidents you're honoring — and which state you live in.
Presidents' Day (plural possessive noun) - implies that more than one president owns the holiday, which could be Washington and Lincoln, or all the presidents together. 
President's Day (singular possessive noun) - shows that the day only belongs to one president (which could be Washington or the current president).
Presidents Day (no apostrophe, plural noun) - specifies that the day doesn't belong to the presidents. We just celebrate them on that day.
Federally, the holiday is still "George Washington's Birthday," which does have an apostrophe after Washington.
Of the states that celebrate Presidents Day, 11 call it Presidents' Day. However, 16 other states call it President's Day, and one state (New Jersey) has no apostrophe at all — it celebrates Presidents Day.
If that's all a bit confusing, turn to the style guides.
AP style agrees with New Jersey and calls it Presidents Day (which is why this article spells it that way) 
The Chicago Manual of Style likes Presidents' Day 
So go ahead and choose the one your state uses, the one your style guide prefers, or just the one you like the best.
Presidential Quotes Fitting For Presidents Day
Whether you live in a state that calls it "President's Day" or "Presidents' Day," or you're just trying to wish your American friend a happy three-day weekend, notable presidential quotes are a patriotic way to say "Happy Presidents Day!"