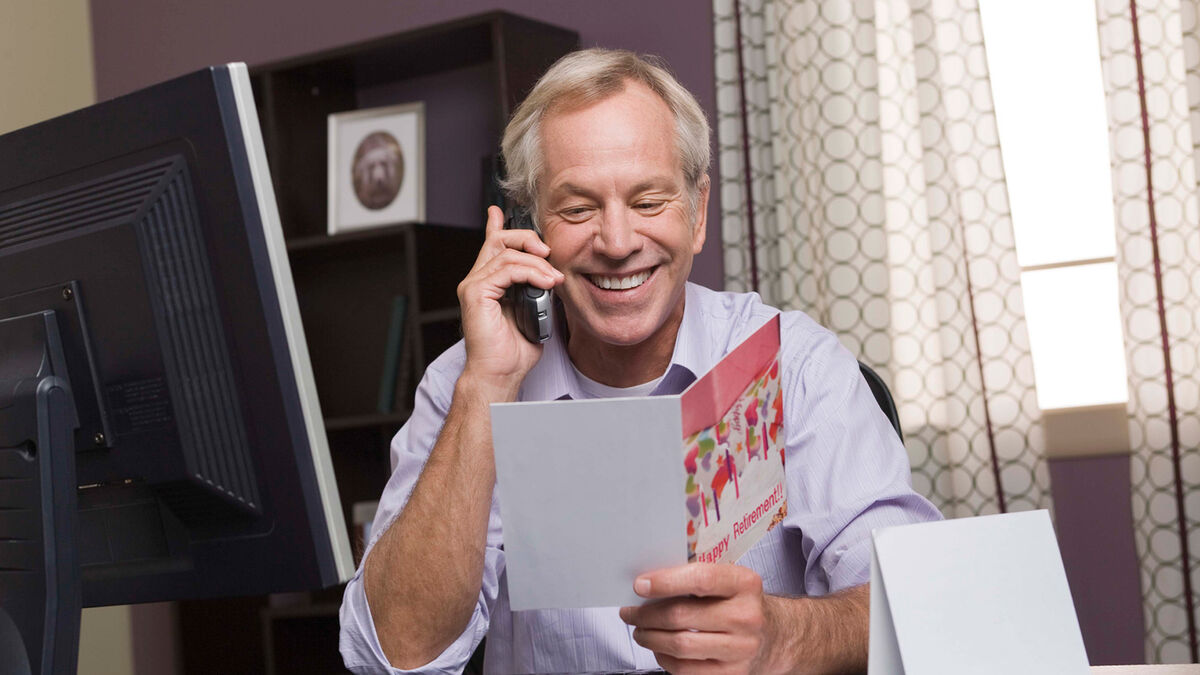 Celebrate a special milestone in the lives of family, friends, and coworkers with these funny retirement wishes. Retirement is a big deal, and it's even better if you can bring an extra smile. You'll have them laughing as they enter this exciting new phase in their lives.
Funny Retirement Wishes for Coworkers
Whether you're writing a retirement roast speech or just putting a funny note in a greeting card, these are some hilarious ways to congratulate coworkers on retirement:
Happiness is...never having to use another work acronym.
While we're meeting deadlines, you'll be meeting friends on the golf course. We only hate you a little.
Enjoy surfing the web during the work day without getting caught!
One question: Can you take us with you?
Good luck with the new boss! (PS. It's your spouse.)
We're still totally shocked you didn't get fired first.
(For the boss.) Lucky you! You don't have to laugh at the boss' jokes anymore.
Time to trade your work apps for cat naps!
Funny Retirement Messages for Friends and Family
Go beyond words of congratulations for retirement when a close friend or family member retires. This is a chance for you to poke fun at loved ones as they enter a new life stage:
Time to find out just how much you can get done without ever putting on your pants!
Welcome to retirement, Dad. We're starting a support group for Mom.
Now you've finally earned that senior discount, you slacker.
You've been practicing retirement for years. Now you're ready for the real thing!
No one's busier than a retired person with a "honey-do" list!
Congratulations on your retirement! Time to start giving out advice, even though you never follow anyone else's.
You're retired! You might have expected some free time, but your calendar is already booked with babysitting our kids!
You've been working on it for years, and now you've earned a new title: Grumpy Old Man (or Woman)!
Hilarious Retirement Wishes for Anyone
Even if you don't know someone especially well, you can bring a smile or a laugh with these funny retirement wishes:
How do you make yourself love Monday morning? Retire!
Welcome to retirement, where every day is Saturday.
Tired of adulting? It's time to retire!
Guess what? You just took all the meaning out of weekends.
No more pretending to be mature! Now you can spend all your time acting like the 12-year-old you are at heart.
No more hitting snooze on the alarm clock. You just discovered the retirement button.
Enjoy your future of seven-day weekends!
Now you have a great excuse to spend your entire life's savings!