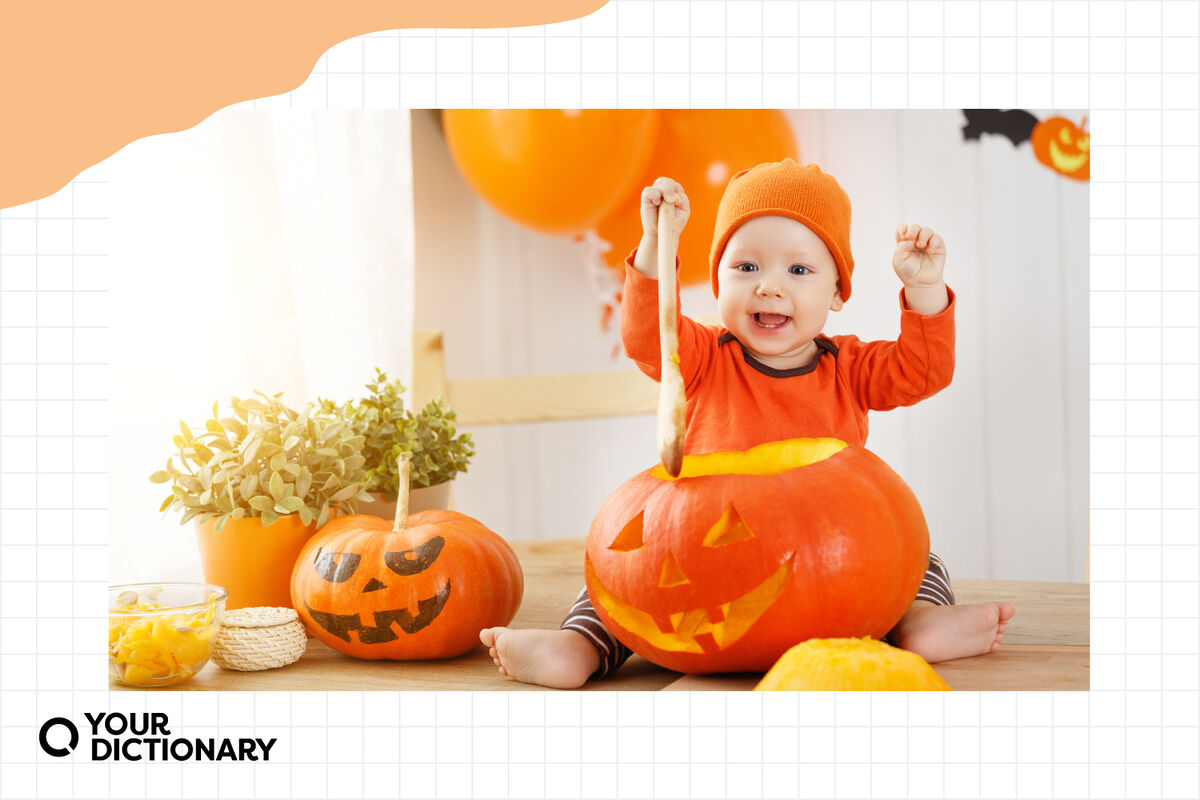 There are two types of Halloween enthusiasts: those who construct realistic-looking graveyards and bloody haunted houses in their front yards, and those who prefer cute pumpkins and black kittens alongside adorable ghosts who say "Boo!" If the latter describes you best, you might prefer your Halloween a little on the spoopy side.
"Spoopy" Meaning: A Little Spooky, But Mostly Cute
Despite how it sounds, spoopy doesn't have anything to do with poop. It's an intentional misspelling of spooky that's come to mean "adorably scary" or "trying to be scary but actually cute."
Based on an image of a Halloween decoration with a now-infamous typo, spoopy trends around Halloween (for obvious reasons) and is perfect for those who prefer a G-rated celebration.
What a Spoopy Halloween Might Include
When trying to think of something spoopy, imagine Casper the Friendly Ghost or a preschool classroom decked out for Halloween. Zombies or corpses don't appear in these spoopy settings; just doe-eyed ghouls and well-intentioned jack-o'-lanterns. You may also see:
Frankenstein's monster picking flowers

a skeleton with a pink hairbow

a hamster dressed up like a vampire

a grinning spider in a pretty spiderweb

a baby wearing a monster costume

a werewolf puppy

a mama bat snuggling her creepy little babies
Something spoopy might also be someone trying to be scary and failing. A zombie who got distracted from his search for brains by swinging on a playground swing may be considered spoopy, as well as a serial killer in a mask who wants to be BFFs with his victims instead of hunting them down.
More Spoopy Halloween Words
If you want to describe a cutesy Halloween but spoopy isn't quite doing it for you, try out these fun words instead (they look great on a pumpkin-themed party invite).
adorifying

ahorrible

aww-inspiring

aww-minous

chainsaww

de-cute-itated

de-frightful

de-maww-nic

eerie-cute

hawwnted

spine-tickling
Trick-or-Treat, Without the Trick
Slang words emerge and common words evolve when the English language needs a little help describing something specific. Take Halloween, how did the name All Hallows' Eve turn into Halloween over time?