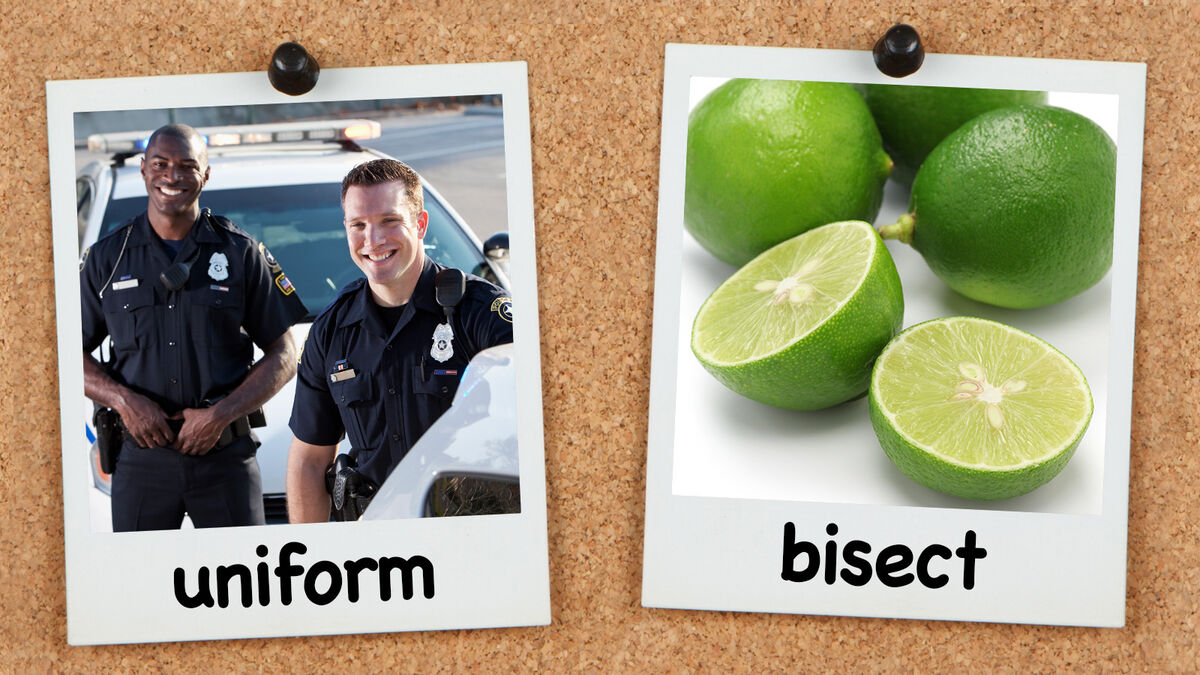 7th-grade students are becoming spelling masters. Therefore, you need to introduce larger words to keep their vocabulary growing. Use this list of 7th-grade spelling words to keep your students steadily building their vocabulary.
7th Grade Spelling Words for Language Arts
You can't just jump into the deep end of spelling words. Instead, start off slowly and allow your 7th graders to build their vocabulary off of the previous grade. To get them started, try these language arts words.
| | |
| --- | --- |
| abandon | abrupt |
| cemetery | custody |
| dainty | deceive |
| encounter | fabricate |
| misbehavior | mysterious |
| pronunciation | reasonable |
| recognition | reprimand |
| securing | significance |
| uniform | vigorously |
| violation | wilderness |
7th Grade Vocabulary Words for Sciences
Now that your students are steadily treading water with their English grammar skills, it's time to dive into terms for sciences. Try these longer words on for size.
| | |
| --- | --- |
| adaption | bacteria |
| biome | continental shelf |
| cultural | density |
| | distribution |
| elevation | emigrant |
| global warming | |
| | modification |
| perspective | phenomena |
| policy | respiration |
| urbanization | weapon |
7th Grade Spelling Words for Math
It's sink or swim time now. You've helped your 7th graders increase their vocabs steadily. But to challenge them, you'll want to throw in those 7th-grade math spelling words.
| | |
| --- | --- |
| acute angle | analysis |
| bisect | cancellation |
| | coordinate plane |
| economy | equivalent |
| | formula |
| fraction | function |
| intercept | |
| probability | proportion |
| radical | transversal |
Spelling Words in a Sentence for 7th Grade
See how some of the hardest words are used in spelling sentences.
Jeremy was in the woods exploring the wilderness when it started raining.
You can find thousands of bacteria on a pinhead.
One side of the equation was not equivalent to the other.
I needed the formula to complete the equation.
The angle was less than 90 degrees, so it was an acute angle.
Global warming is a hot topic around the world.
The urbanization of areas leaves fewer forests and farmland.
The woman I encountered was dainty.
My friends tried to deceive me to pull a prank.
The significance of her words still haunts me today.
7th Grade Spelling Activities
Making learning spelling words fun for 7th graders will keep them engaged and involved in their words. Explore a few games and activities to keep spelling words fun.
Put your students into teams. Using books and the internet, have them find at least 10 spelling words in news stories or literature. Give additional points for creative word finds.
Give each word a certain amount of points. Split students into two teams. Put the lists into three categories and have the students choose a point value. Read them the word and have them spell it. Correct spellings earn the points while incorrect spellings lose the points. The team with the most points wins.
Create a Spelling Word Search
Have 7th graders use technology to create a word search or crossword puzzle. They should then either exchange with a student or you to see if it can be solved.
Have students create a comedic, dramatic or horror short story using at least 10 of their spelling words. Give additional points for students really getting creative with their themes and use of words.
Give students 5-10 spelling words. Have them create an art project (i.e. sculpture, painting, etc.) using those spelling words.
Spelling Words for 7th Graders
When it comes to spelling words for 7th grade, it's important to cover all areas of education. From math to science, it can be fun to find 7th-grade vocabulary words. To keep the learning rolling, you might want to explore 100 expository 7th-grade writing prompts. Adjective worksheets are also a good time!