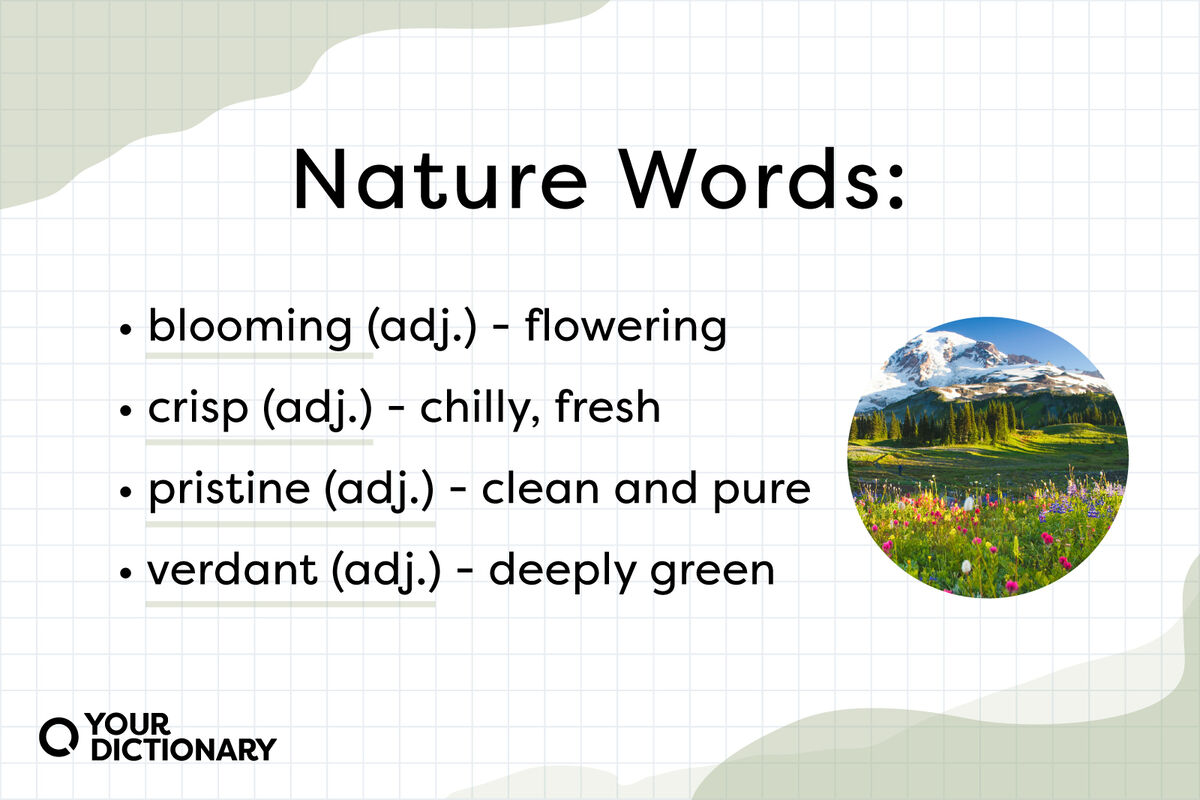 When you see a waterfall, an undisturbed meadow, or the glassy surface of a lake, it might be difficult to put the beauty into words. But, thanks to the efforts of natural poets and authors, we can use words like ethereal, verdant, and pristine to describe nature's beauty. Keep reading to find the right word to describe your picturesque scene.
Try out some words from the beginning of the alphabet. Whether the image is breathtaking, enchanting, or flourishing, you'll find it here.
How do you describe a glorious beach lit by a heavenly sunset? Increase your vocabulary with these words from the middle of the alphabet.
The end of the alphabet has some beautiful words to increase your vocabulary. Between sparkling, stunning, and wondrous, there's a way to describe every gorgeous scene from nature.
Nature Descriptions from Literature – White Fang
If you need to find a strong description of nature, look no further than the writing of Jack London. His ability to personify his natural surroundings is unparalleled in the literary world. Read this quote from White Fang, which makes the Alaskan wilderness seem dynamic and emotional:
"A vast silence reigned over the land. The land itself was a desolation, lifeless, without movement, so lone and cold that the spirit of it was not even that of sadness. There was a hint in it of laughter, but of laughter more terrible than any sadness-a laughter that was mirthless as the smile of the Sphinx, a laughter cold as the frost and partaking of the grimness of infallibility. It was the masterful and incommunicable wisdom of eternity laughing at the futility of life and the effort of life. It was the Wild, the savage, frozen-hearted Northland Wild."
It's difficult to describe the miraculous beauty of nature. However, having the appropriate words can really help to get your point across. If you love nature descriptions, you might also like beautiful flower quotes.