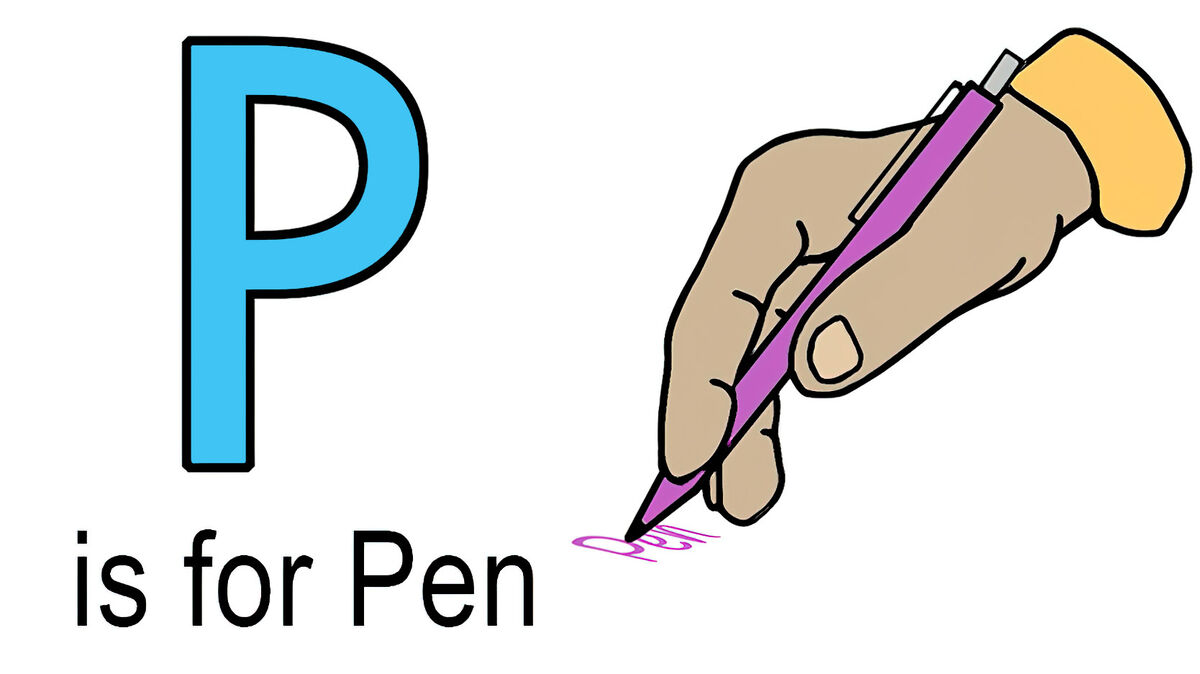 Prepare precious preschoolers and precocious printers to identify, write and read the letter P! Our master list of P words for kids helps kids expand their vocabulary and develop a lifelong love of language. Check out these words that start with P divided by reading level, along with helpful classroom activities for additional practice.
Preschool Words That Start With P
Our P words list for preschool emphasizes simple phonics and ideas your youngest learners will be able to grasp. Clear, concrete images and concepts form the foundation of your youngest students' linguistic development. Use these P words for kids in your classroom activities and Dolch sight word practice.

Practice P Words With a Tracing Printable
At this age level, an interdisciplinary approach works best. When you're brainstorming letter P activities, be sure to make time for students to draw or trace letters and words, even before they're able to write. Those vivid images and the feel of shaping the symbols will provide the all-important sensory connection that makes literacy happen. We've developed a trace-the-letter activity with that in mind.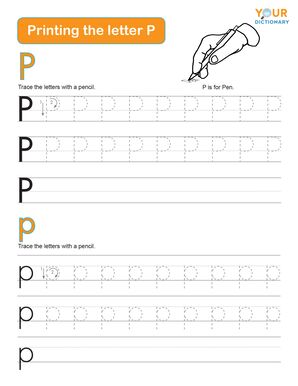 Kindergarten Words That Start With P
After practicing three-letter words for kids, young readers might be ready for more complex words and spellings. Keep the practice going in kindergarten with these longer P words for kids.

Pairing P Words and Pictures Printable
If kindergartners could use a little extra practice matching P words with images, pass out a handy printable. It includes six common P words and encourages learners to draw a line between them and the cute colorable pictures.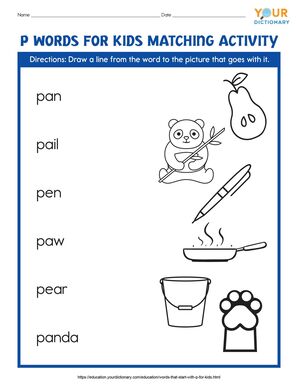 Early Elementary Words That Start With P
First grade is often the beginning of literacy. Sticking with concrete concepts helps early learners understand the process of reading. Keep the lessons going in first, second and third grade with these things that start with P.
Join these words up for active, kinetic classroom activities. Cut out paper pears and let your students pay for them with Monopoly money. Draw and decorate a pine tree as a group. As for pest, we can only offer sympathy. But being active and creative with words, especially just as they're being understood for the first time, is vital to establishing lifelong active literacy.
Practice P Words With a Flashcard Printable
Engage your students in one another's learning. Make flashcards with a P word on one side and the definition on the other. That sense of active comprehension, of being involved with the learning process, is a fundamental part of retention and linguistic development. You can use this template or make your own.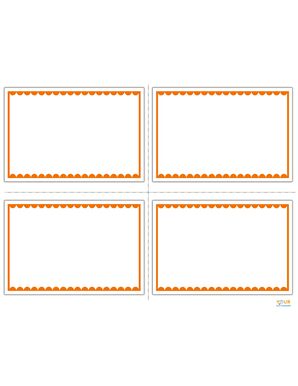 Upper Elementary Words That Start With P
Fourth grade is the point at which we introduce the larger context of a word, including its origin, its connotations and its use in larger written works. It's also a great time to focus on the "ph" digraph. Use a variety of P words for kids in classroom activities and teaching strategies.
Once upper elementary students have a precise knowledge of words that begin with P, they can use their vocabulary for kindness. Have members of the class write personal letters or cards to friends or family members using these positive words that start with P. It's a great activity for class birthdays, Valentine's Day or whenever you're teaching a friendly letter format.
Putting P Words in Paragraphs
Encourage your students to see how many of these words they can fit in one readable paragraph or even one readable sentence. Assign words or let them pick from a hat, then let them write stories. Based on the type of writing you are teaching, you can choose from a number of elementary writing prompts.
For a simple sound, P is surprisingly important to language and learning. Vocabulary lessons like this are vital for kids to make the all-important shift from making noise to making meaning.
Now that you've got a start to your vocabulary list, use WordFinder to build it up even more. Fill out the advanced search fields on WordFinder's list of words that start with P to find simple or complex words to review. You can even sort for words that include or end with P if desired. For more enriching vocabulary and etymology, take a look at these words that start with q. You'll solve those quirky queries quite quickly!