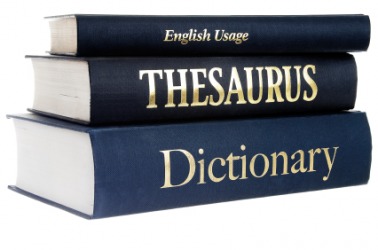 There are a couple of easy ways you can use to begin building your vocabulary. First and foremost, is to learn new words in ways that you enjoy. This means avoiding the usual method of rote memorization, which can make the entire process drudgery. When it comes to enhancing your vocabulary, the two easiest methods are to understand a word from its roots and to associate a word with something that you are more familiar with.
Root Words
It is well-known that at least two-thirds of English vocabulary is derived from Latin and Greek. In fact, English owes more to Latin than to Greek when it comes to most words, expect perhaps for political terms. Now, if you were to understand a difficult (or for that matter simple) word from its origins, the word will not only be more fully understood, but the process of learning the word will be fun too.
Getting to the root of the word is just what it sounds like, getting to the bottom of the matter. The real fun of learning more words is knowing where a word comes from, how it found its way into the English vocabulary, and what its roots are.
Start with a simple word, such as culpable or culprit. Haven't you heard the phrase, mea culpa innumerable times, perhaps in Church or school? It simply means 'my fault' in Latin. Both of these other words, culpable and culprit, derive from that single expression. A person who commits a mistake is a culprit; the punishable offence is the culpable offence. Thus, learning one root word can help you learn two (or more) words that derive from it. Doesn't this sound simple? Let us get to the root of our topic now for one more example. What are the building blocks of all vocabulary words? The alphabet, right? Do you have any idea of what the word 'alphabet' means, though? The term was originally used to denote the set of words that start with the Greek letters 'alpha' and 'beta'. This is how the word alphabet came into existence.
Word Association
Word association, or thinking of familiar things to learn unfamiliar words, is another great way to improve your vocabulary. Take a look at an unusual word like 'aristate.' The meaning is 'bearded.' Who is ever going to remember that, though?
Now stop for a minute and think: what does this word sound like? Doesn't it sound a lot like the name of the famous philosopher, Aristotle? And wasn't that man bearded? So, you have it. This is one really simple, yet fun way of associating a related thing with a word. Now the word is sure to stay stuck in your mind.
Lets look at another example. A few words that have crept into English from another ancient language: Sanskrit. With the advent of computers, you may have heard the word 'avatar' a lot. The meaning of this word is 'incarnation.' Since Sanskrit is the original language for the Hindus, to whom Karma is a central religious belief. Karma is what a human being accumulates through good and bad deeds throughout several births (or incarnations). This is the easy way of associating with this word. Hindus believe that God incarnated in many forms or avatars. For some, association is one of the easiest ways to remember a word.
Word Games
Playing word games is another simple tactic for expanding your vocabulary. Start with a simple game that requires no tools other then your friends and your brain. A player should start the word game with a particular word. The next participant can spell out a word that starts from the last letter of the first word. The next player can take a slightly different route and suggest synonyms to the word. The method can be alternated in as many ways as one wants to. The point is that all this should bring about an element of novelty and fun in learning words.