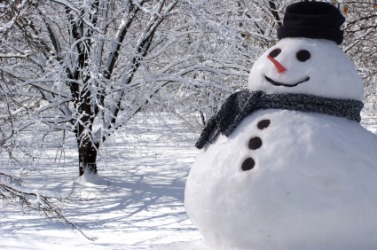 Winter word games can be easy to make. There are fun classroom word games to play.
Word Games for Cool Weather
Disappearing or Melting Snowman
This game is similar to Hangman. Draw two identical snowmen on the board, each with 10-16 parts, like two or three circles for the body, arms, buttons, eyes, nose, mouth, etc. Divide the class into two teams. A player from each team spells a winter word, defines it, reads it, or answers a question about it; whatever you are working on is fine. If the player is correct, then he erases one part of the other team's snowman. Play until one snowman has disappeared, or melted. If you start at the top, it would look more like melting, but that is not necessary.
Draw It
Divide into two teams. One player goes to the board and draws a picture that represents a winter word. The team that says the word first gets a point. Hint: if you have an uneven number of kids, one could be score keeper.
Password
Password is a good word game. Here is a good version of it for the classroom that you could call "Clue" or "What is That?"
Pick two students to stand at the front of the room facing the class. Write the word on the board or show it to the rest of the class on a piece of paper. The students raise their hand if they have a good clue and the two players take turns calling on one of them. Either of the two can guess the answers. Whoever guesses correctly remains and the student who gave the clue takes the other player's spot.